It's been a long time since I've found anything interesting at the Goodwill or other thrift shops but yesterday...
This Advent 201 cassette deck. I always wanted one, particularly back when cassettes were the only alternative to vinyl, and the only resource for mobile listening. But this piece was remarkably clean, and it runs perfectly. And...FWIW, I still have some things on cassette that I haven't digitized yet and that are not going to be available anywhere else. No cover, just the deck. Five bucks.
Stock photo...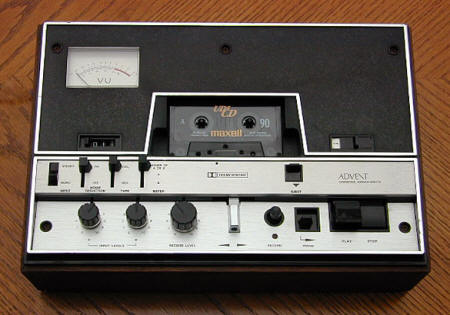 It looks pretty much just like this.